When it comes to simplicity, reliable surveys, and a huge amount of rewards and extras, Ipsos Panel is a standout.
Also known as i-Say (but for the purposes of this review, I'll refer to the site as Ipsos Panel), this has always been one of my most successful sites and one I seem to receive a bunch of survey offers from.
What makes this site so good for completing surveys? And how can you make money with Ipsos Panel?
Read my Ipsos Panel review below to find out or click here to join now.
Ipsos Panel Survey Review 2023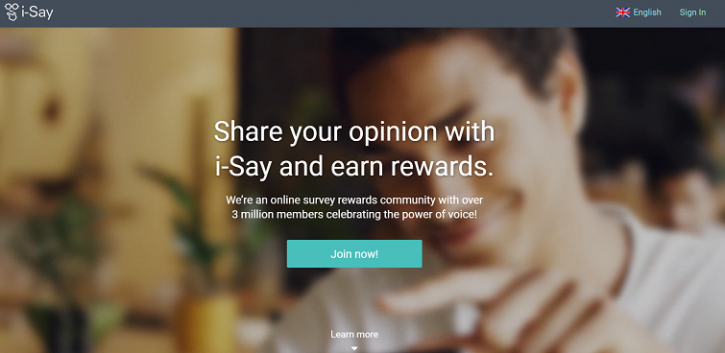 How to Get Started
Registration for Ipsos Panel is more or less on par with other survey sites. They require just a little more detail to help refine their search for appropriate surveys for you.
Ipsos Panel ask for basic personal information and then questions regarding your household and habits to find you surveys.
Their survey matching technology is one of the better ones I've seen as I'm disqualified from surveys far less frequently with this site compared to some others (however this may be because I suit their demographics).
Once this is completed, you can immediately see surveys on your dashboard (if they're available) and start completing them for cash!
Sometimes this can take some time, and it took me about a week before the survey offers started rolling in.
You can get started here.
How to Earn Points
All the bells and whistles that come with some survey sites (like Swagbucks) are great for keeping them interesting, but where Ipsos Panel really excels is with their surveys – and this is what you want!
I find their surveys efficient, interesting and simple to complete. Plus, you receive points instantly as they usually take just a few minutes to appear in your account.
What makes Ipsos Panel even better is that they have so many ways to win points and prizes. Every 4 months 4 members win 10,000 points (about £1000!), every survey gives you a chance to win additional prizes and the more surveys you complete the better your chances become at winning these prizes!
How Much Money Can You Make
Ipsos Panel offer a broad range of surveys paying anywhere between 5 to 250 points (on average) depending on the usual factors of time and complexity.
They say most members can expect 4 surveys per month but I regularly receive much more than this and there's been occasions where I've claimed multiple prizes in a month.
How to Redeem Points?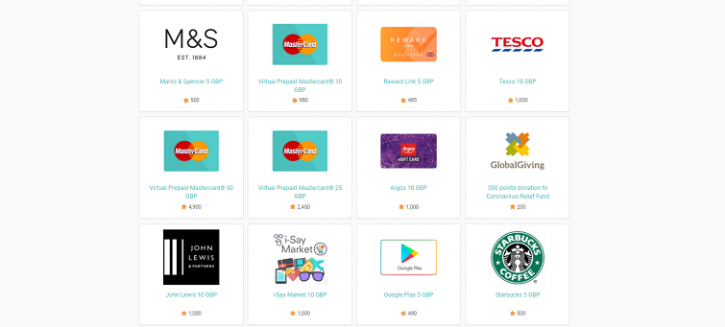 Another fantastic part of Ipsos Panel is their rewards centre. There's a huge range of reward options from prepaid Mastercard's, a range of High Street vouchers as well as vouchers for online retailers like Amazon.
Their vouchers are good value (generally 100 points is equal to £1) and can be sent electronically (which means some can be received instantly).
Things to Consider
Even though Ipsos Panel offer prepaid Mastercards, they don't actually pay in cash (meaning you can't get cash paid directly into your bank account or PayPal account). In my opinion there isn't a huge difference between a Mastercard and cash, but it does limit your spending options in some way.
Summary – 4.5 / 5
If you want to be a member of a huge and reliable online survey community, Ipsos Panel is one of the top sites to join. This reliable survey site continues to reward members with well paid surveys and plenty of opportunities to win points and prizes. It's clear Ipsos Panel truly do value their members opinions!
Click here to sign up to Ipsos Panel now.
Looking for reviews of survey sites that pay cash? Click here for our list of online surveys that pay cash.
Suze is a stay at home mum who works on building her own business while making a side income from surveys.